Small Mesh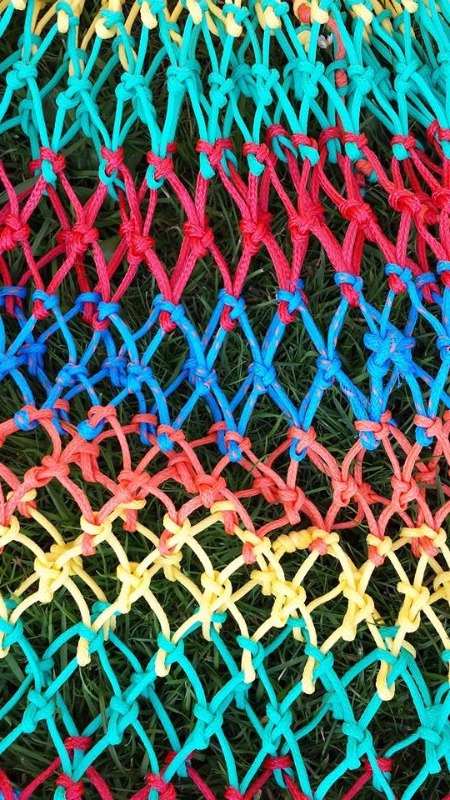 We weren't happy with the nets available on the market, so we designed these nets to meet the needs of our own horses.
Made from hardwearing 3mm or 4mm twine used in the trawling industry, knotted carefully to give a mesh size of 35mm, these nets are not only strong but rot proof. They have a long continuous 6mm draw rope and the nets themselves have no side seams, come in a variety of funky colours, meaning your nets will not be confused with others again.
They can be made to match your own colour scheme upon request with the base colours of red, green, black, white, blue, yellow, orange, light blue and light green, available in shetland, pony, horse and warmblood
.